Quick: what's one of the world's fastest-growing outdoor activities?  If you answered something like the summer activities of tennis or surfing, it's time to think a little less conventionally. The activity we had in mind is, of course, geocaching, a GPS-based activity that is essentially a hide-and/or-seek way to spend your way outdoors. It can be done all year around, even in winter, as long as you are prepared to dress warmly and bring snow shovels.
What is Geocaching?
In geocaching, people place containers anywhere in the world, though they are more typically found in the countryside. Usually this is done with the idea of leaving the object for others to find, who will then collect the object and leave another one in its place. The seeking out of the geocache is, of course, the adventure, but many people try geocaching for a number of reasons and in a number of ways.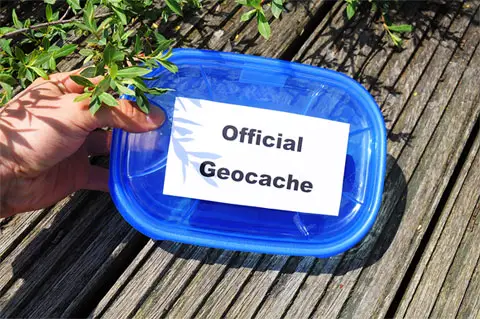 Living in an area like North Dakota, which is growing at great leaps and bounds right now, the appeal of geocaching becomes that much more clear: it makes a great excuse to get out and experience the world the way mother nature intended – with a little help from your GPS, of course. So let's take a closer look at the art and sport of geocaching to find out why it's so great in North Dakota – and the rest of the world.
How to Geocache – for Newbs
GeoCaching comes with a lot of variations on the simple idea of placing something (in a waterproof container, hopefully) for others to find. Many times, people will include objects in this container that are meant for a trade, including a pen and a pad so other people can put in new items and write down what was traded. In this way, people who want to create a geocache and leave it there have something to "check" occasionally, giving them a good excuse for outdoor activities like hiking. In the meantime, their cache gives seekers something to look for. It's a win-win proposition in most cases.
The Different Types of Geocaching
There are a few variations on this main theme. Let's take a look at a few:
Multi-cache: To add some excitement to the hunt of a cache, some people will leave multi-caches around with coordinates to later caches, with the items for trade appearing in the last cache.
Mystery: Having the seeker solve a mystery or a riddle adds a layer of excitement to finding the ultimate cache, and makes it feel more like a treasure hunt.
Letterbox: Seekers, instead of trading material, bring their own stamp with them and leave their mark. This is a particular joy for new GeoCachers who plant a cache and find it later, fully-stamped by people they don't even know.
Of course, there are dozens of more ways to geocache. But the real key to adventure lies in where you cache. The travel and discovery is what makes this sport truly memorable and keeps people packing picnic lunches and hiking boots several Saturdays a year.
Where to Find Geocaches Online?
There are two main websites which let users record and track geocaches.  If you want to find geocaches in your local area then all you need to is visit one of the websites below and enter in your zip code to get started:
Geocaching in North Dakota and Beyond
North Dakota is a naturally perfect environment for geocaching – expansive enough to offer you beautiful nature scenes, but not so big that geocachers will get lost. There are a lot of enthusiasts here. Log on to a few geocache websites like www.ndgca.com and find out where you can look up coordinates for a geocache in your area.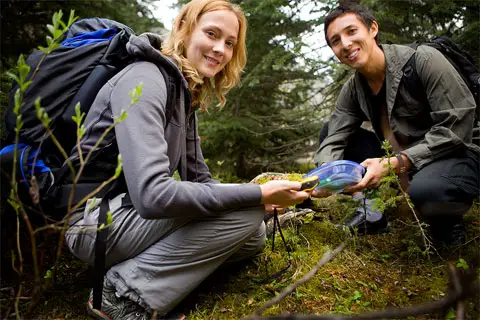 While this is a terrific location to which many are particularly drawn, if you are not near North Dakota there are other opportunities. All states have participants and communities, and some even do geocaching in city and town environs. This is great family fun as well as a unique way to spend time with friends on an adventure for the day.
Guest Author Information: Paul Moore writes for Bakken Residence Suites in North Dakota. See the quality of the accommodation at their site: Bakken Residence Suites.