Car manufacturers are always among the first to integrate new technology into their automobiles and it seems that a mixture of social media and GPS is being increasingly incorporated into technology. Of course, this mixture of GPS and social media has been used in phones for a few years now – so, how is it being utilised in the world of automobiles?
Mercedes Benz
One of the most practical uses of this in car technology has been pushed by Mercedes Benz. At CES this year the company showcased their new in car telematics system, which uses sites such as Twitter, Facebook and Yelp to provide a new take on GPS. Along with improved Internet menus, Mercedes also integrated review sites such as Yelp and Foursquare.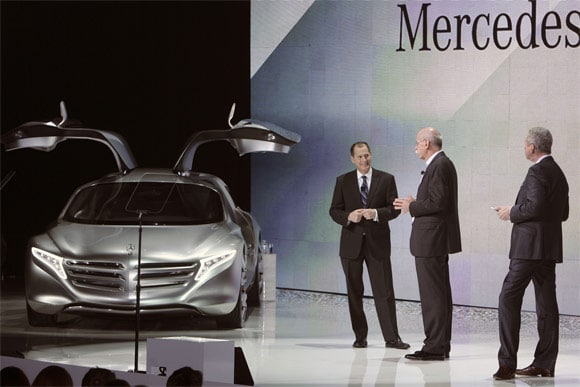 The integration allows users to check reviews of sites through social sites like the aforementioned before asking the GPS to navigate you there. Those who are on holidays with a hired car or engaged in car leasing will find this technology great for finding places in areas they know nothing about.
Car Pooling
Another smart use of GPS and social media was introduced this year. A pilot scheme called CatTogether, available under certain manufacturers, uses a social media app to allow drivers to find others who they can car pool with in the area. Users simply download the app; use it to find a driver, or passenger and then the GPS part of the app takes them to the other person. This allows them to share a ride to a specified destination and reduces the number of cars making journeys to the same place. It's a great idea, but one will have to have a trust of strangers before taking part in the scheme.
TomTom
GPS satellite navigation company TomTom are currently trialling an app that will allow their navigation systems to directly pilot to places others have mentioned or invited you to on social media sites such as Facebook, Twitter and others. The app will be integrated with iPhone to start with and then an Android version is also set to be released.
General Motors
Not content with taking a back seat, General Motors has also stepped it up a social media gear and they have integrated their new OnStar technology into a range of vehicles. This technology allows users to update and post on social media sites such as Facebook and Twitter through voice and is part of a drive for 'responsible connectivity' according to GM. With the numbers of crashes behind the wheel because of texting and status updates high, this may be a welcome move by car manufacturers.
Guest Post: Cormac Reynolds writes for UK car leasing company First Vehicle Leasing.