When it comes to choosing the right Global Positioning System unit in the market, it is important to choose something made by a reputable company like Garmin. Garmin manufactures some of the most popular and efficient GPS devices in the market today. This is why a lot of people still buy Garmin even though there are other brands that also offer GPS devices. However, you may ask if Garmin is still considered as the leading brand for GPS products.
According to research, there are still more people who choose Garmin over other brands of GPS units. Garmin has been in the industry for many years and has already established its name and reputation. They also offer a wide range of GPS units that suit different needs and budget. They also have some of the lowest priced GPS models which make them the perfect choice for beginners.
Aside from these things, Garmin is still considered as one of the leading, if not the leading, makers of popular models because of the features available in their GPS units. You can check out the features of most Garmin GPS devices which make them one of the most popular GPS units in the market.
Detailed
Garmin GPS units have very detailed instructions. For example, if you are going to pass through a certain exit, your GPS unit will tell you which lane to take to catch the correct exit. This is beneficial because failing to catch your exit will require you to make a detour or use another exit and go back. Your GPS unit will not just tell you where to go. It will also tell you how and when to do it.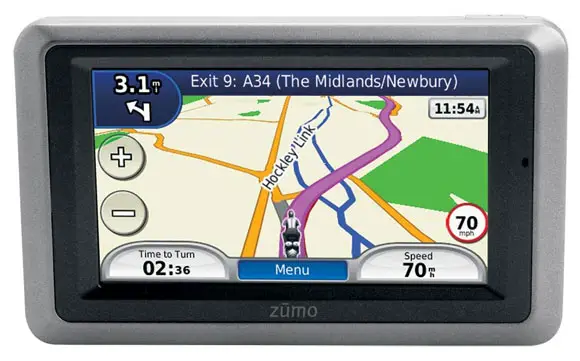 Hundreds of Points of Interests
Compared to other brands of GPS devices, Garmin offers more Points of Interests or POIs like gas stations, police stations, fire departments, hospitals, restaurants, parks, and other places that you may need to go to during one of your trips. Another good thing about Garmin is that you can bookmark your favorite landmarks or places to go which makes it easier for you to find your favorite restaurants or other places that you are planning to visit again.
Some people may think that if it is a favorite place, they will surely know how to get there. However, there are some people who just need to be reminded over and over. Some people may have visited the place but not as often, which may require them to use GPS the next time they visit the place again.
Waterproof
Some Garmin GPS units are also waterproof. This is an important feature especially if you are using the device outdoors, like when you go hiking, mountain climbing, or camping. It might be exposed to rain and moisture which can damage the device if it is not waterproof. When choosing a Garmin unit, make sure that you choose something that is waterproof, especially if you are going to use it in one of your outdoor adventures.
Back and Reverse Tracking
Another great feature of most Garmin GPS products is their back and reverse tracking features. The device can help you track where you have been and the roads that you have taken. If you still got lost for some reason even when using a GPS unit, the device can put you back on track. It is like Hansel and Gretel leaving cookie crumbs along their trail. No need to worry about getting lost and not being able to find the right route because of this feature.
Alerts
The device also gives you alerts and notifications that need your immediate attention. Some models may have audible alerts while others alert you with sound and vibration. Alerts with sound and vibration are perfect if you sometimes put the GPS unit in your bag or pocket, like when you go hiking or mountain climbing.
Other Features
Some Garmin models are also Wi-Fi enabled. This means that you can access the internet while on your GPS device. Some models have hands-free calling options and others allow you to view photos on your GPS device.
Final thoughts
With these features, it can be said that Garmin is still one of the leading makers of GPS units, if not the leading GPS manufacturer in the market.
David Fuller is a contributing editor on ShoppingPreview, who mostly writes reviews of the latest technology and gadgets like GPS devices, smartphones, laptops, gaming consoles, and other high tech products.