Microsoft have announced this week the latest version of their Windows Phone software.  It will be running the same software that can be found on Windows PCs and should integrate seamlessly with all other Windows devices according to a Microsoft press release.  Interestingly for those who use their smartphones for navigation, Microsoft will be ditching Bing as their mapping platform, instead turning to Nokia.  This will mean that Windows Phone 8 users will be able to benefit from turn by turn GPS navigation as part of the new software released.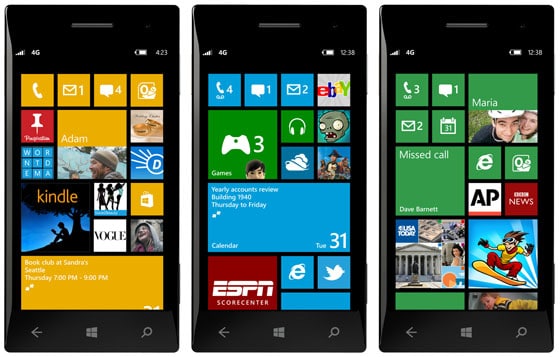 This news comes hot on the heels of the widely publicized announcement from TomTom and Apple recently about their new partnership.  It does look increasingly like the large smartphone brands are now starting to include full integrated GPS navigation as part of the software platform – with recently examples announced for Android, iOS, and the Windows Phone.  The only company to not yet announce integrated GPS navigation is Blackberry – so perhaps they will be coming soon.
Video of the New Microsoft Windows 8 Phone

The Nokia map technology on the new Windows 8 Phone platform will use Navteq map data, offers offline map support, allows third party developers to create applications using the maps, and offers turn by turn GPS as we already mentioned.
Nokia of course, is already a partner with Windows Phone but in this new agreement Microsoft will license the Nokia's navigation technology out so more applications and functions can be used by developers.
It will be interesting to see how the GPS manufacturers react to this latest threat to their market share and if there will be any other partnerships in the pipe line as we've seen with Apple and TomTom.