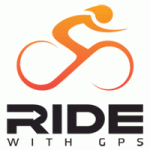 Ride with GPS is a web-based application that lets cyclists plan, find, and share their rides online.  Cyclists you use the Garmin Edge range or GPS cycling computers use the website to navigate, keep training logs, and even join competitions.  Read on to find out more about the service in our exclusive interview with Zack Ham, one of the founders of Ride with GPS as he tells us a little about the history, how it works, plus their plans for the future.
1. Hi Zack, thanks for agreeing to be interviewed by GPS Bites.  Could you tell us how you first came up with the idea for Ride With GPS and a little bit of history about yourselves?
The idea for RWGPS came to me during a Computer Science class at the University of Oregon, which required us to do a term project developing a piece of software we thought someone might find useful.  As I'm sure you can imagine, this first version of the site shared very little in common with the site today, but I knew the seed of a good idea was there.  The project started in 2006, and in early 2007 I partnered with Cullen King to work on developing the site more seriously.

2. What sets your Ride With GPS website apart from the competition – for example Strava?
We think of Ride with GPS as a comprehensive solution for cyclists.  This is embodied in our motto: Plan – Ride – Analyze – Compete.  Giving equal focus to all of these components is what sets us apart when looking at the features we offer in comparison to other sites out there.
Our business is also unique relative to our primary competitors in a few ways: we are rooted in cycling-heavy cities in the Pacific Northwest, with employees in Eugene, Portland, and Boulder; also, we have maintained control of the business in order to avoid any investor pressure to move in a direction that isn't best for our users, such as focusing on an ad-driven revenue stream or pursuing a buyout.
3. Is your site compatible with mobile applications, or do users have to use a Garmin Edge in order to access the functionality?
Our site has features specific to supporting Garmin Edge devices as best as possible, with a focus on handling data from the other components you can attach such as a heart rate monitor, speed/cad sensor, and power meter.  We do recognize that there is a real interest in using mobile devices to track data and navigate routes, though, and have been working toward that end.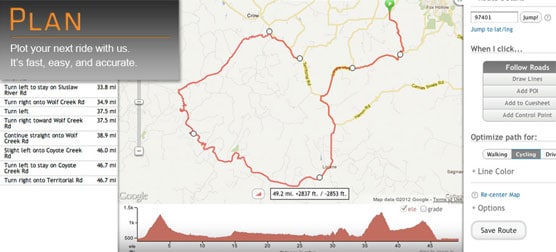 One of the lesser-known details about our site is that it can be used in conjunction with an iPhone, Android device, and even Blackberry.  We have worked with app developers on each platform to implement integrations that offer both navigation and tracking functionality.  Also, many of the tracking apps currently available allow you to email a GPX or TCX file after tracking a ride, and if you email it to upload@rwgps.com it will process on your account.  That being said, we are actively developing our own RWGPS app for the Android and iOS platform that will offer a consistent, supported, and complete experience.
4. What's your favorite Garmin Cycling GPS from the Edge range and why?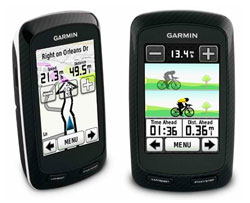 The Garmin Edge 800 is definitely our favorite unit, hands down.  The touch screen actually works well, the color screen looks good, and the way it mounts to your bicycle is an enormous improvement over the clip used with the Garmin Edge 305 and Garmin 705 series.
For running, we like the Forerunner 610 primarily because of its small size, being about as big as a regular wristwatch.  Also, the wireless activity syncing is a nice plus although it does have some quirks…
5.  Have you had a chance to use the new Garmin Vector product yet, and if so what are your impressions on it?
We have not had a chance to use the Vector yet, but are really excited about the next wave of power meters coming out, including the Vector.  We were following the Metrigear guys closely and it was no surprise to see that acquisition happen.
We're crossing our fingers and hoping that the ANT alliance can come together and agree on extensions to support the additional data that the Vector and other similar units will be able to supply – we would love to build some cool pedal stroke visualizations, but need the data to be available first.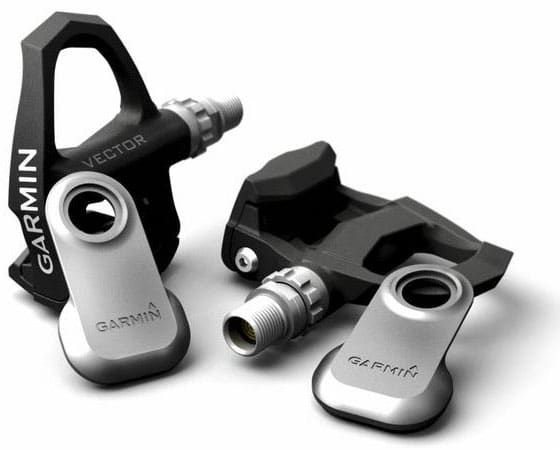 6. Do you have any forthcoming new plans and features for the Ride With GPS application that you can tell our readers about?
There are a few upcoming competitions that we will be running that should be a lot of fun, the next one being a Tour de France challenge that will start at the end of June.  A good chunk of our roadmap is driven directly from user input, so in that department you can look forward to some great improvements to segments, and more social features so you can easily see what your friends are up to with their riding.
We're about to release the first phase of a long term project that will be all about events, although I can't say more about that quite yet!
7. Do you foresee any new advances coming in the future for cyclists in the world of GPS soon?  We recently saw this design for Oakley GPS sunglasses which took our eye, but are not convinced of the practicality!
The biggest change that we are seeing right now is that a steadily increasing number of active people are learning that it is possible to track their workouts/rides and then store, share, analyze, and compete with that data on sites like Ride with GPS.  Most of these people are getting introduced to this via their mobile phones, and the market of people interested in tracking their workouts is growing rapidly as a result.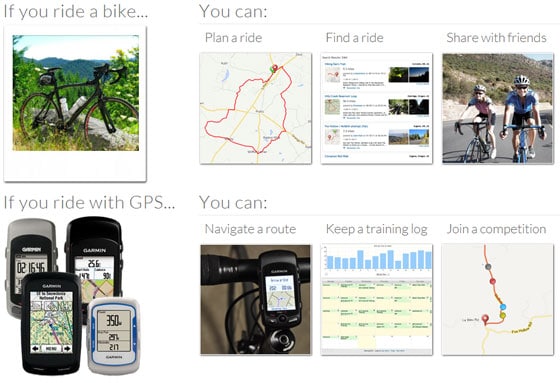 The big question is how many of these people will end up wanting a fitness-specific unit, or how many will stick with their smart phone.  We are particularly interested to see how devices like the new Motorola MOTOACTV are received by consumers, since it is a fitness device that blurs the line between smart phone and fitness GPS unit.
Want to Know More?  For more information on Ride with GPS make sure you visit their excellent website on www.RideWithGPS.com.  On the site you can sign up for a free account to start using some of the functionality today.
Additional Links