Apple's iPhone is really an incredible device. It is made with a quality build and exceptional materials, allowing users to enjoy engaging in phone calls and getting many other things done by way of apps. With more than 500,000 from which to choose at the iTunes App Store, you can keep entertained, organized and productive with your iPhone.
Other apps can assist you in areas such as lifestyle, health and fitness, education and navigation. Keeping that in mind, if you are a driver, you will find certain GPS apps extremely helpful and well worth downloading.
Waze Social GPS Traffic & Gas
Waze Social GPS Traffic & Gas is a great free app that individuals who drive regularly will find extremely useful. You can connect with other drivers in your area by way of a social network and share information about the road conditions so that everyone's daily commute can be made better. You will receive alerts in real time traffic regarding accidents, construction, hazards and other issues.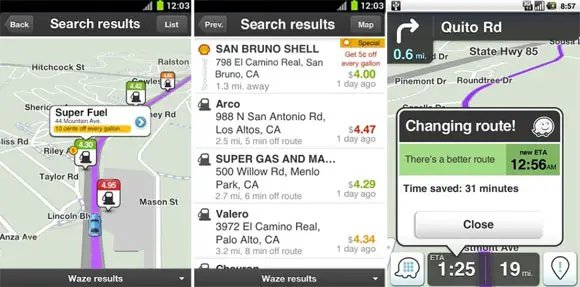 Free up your hands while using the app by simply using your voice and by relying on voice guided navigation. You can also get information regarding any weather conditions that may hinder your commute. Learn about the cheapest gas prices along your trip and collect points when you share information about the road.
Beat the Traffic
Beat the Traffic may sound like a fun game, but in reality, it is a GPS app that is completely free at the App Store. It works in the USA and Canada and allows drivers to view the most up to date traffic conditions while on the road. The app will provide you with information on the best route to travel so that you can avoid accidents, traffic jams and various other road incidents.
Beat the Traffic provides you with the most up to date information on any pertinent information on the road in real time, which allows you to make the wisest decisions regarding your trip.
You can create a roadmap of your daily commute on your iPhone and save it and can receive alerts about any incidents you should avoid. You can also determine the average speeds of vehicles traveling on your route while you travel.
Take Me to My Car
Take Me to My Car is a nifty app that you can download to your iPhone to more quickly locate your car when you have parked in a crowded parking lot or on a very busy street. It was selected by Laptop Magazine as the best app for finding your car and works on GPS to help you to avoid all of the hassle associated with finding your car in a crowded area.
About the Author: James is a writer/designer who loves his iPhone and snazzy case if you want one click here and protect your phone in style.