Location-based marketing tactics are becoming more and more popular. With this marketing tactic, companies are able to customize their marketing message to their audience based on their location.  There are two different types of location-based marketing, including location-based advertising and location-based services.
Location-based advertising (LBA) uses GPS and other geo location tools to locate the exact location of their audience and send them messages to get them interested in their products or services. For example, restaurants may use this tactic to reach out to people using GPS in their car when they're near one of their franchises.
Location-based services (LBS) includes mobile apps like Foursquare where a person's location is based on where they "check in". LBS tactics tend to simply provide an audience with more information or entertainment based on their location.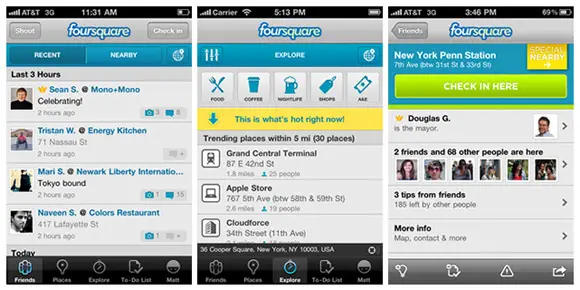 Some companies don't see how location-based marketing can be of any help or benefit to their business, but what they don't realize is that location-based marketing can greatly improve their business for the following four reasons. 
1. Generate Buzz.
The use of location-based marketing is a great way to generate buzz about a new business, product or service. Make sure that you're creating a tactic that will be used in an area where you can find your target audience. For example, if you're trying to reach women between 18 and 24, you may want to reach out to local colleges and universities as well as retail stores. If you want to reach athletes, you should try marketing near gyms, rec centers or health food stores. When you get your message in front of your target audience, you'll be able to create more awareness about your company, product or service.
2. Create Loyal Customers
If your location-based marketing tactic is providing your customers with value, whether important information or discounts on products or services, you can easily turn them into loyal customers. For example, if your location-based campaign alerts customers when they're near one of your stores AND provides them with a discount, it will entice these customers to constantly choose your business over the competition, making them loyal.
3. Give Your Customers an Experience.
The use of location-based marketing tactics can give your customers a truly unique experience. Take Foursquare for example. Users are constantly using the tool to check in to different locations, which earns them badges. Each badge is a medal of honor, and the users can use these badges to promote businesses while earning rewards. Some companies provide discounts when a certain number of badges are earned. This is a great way to give your audience a unique experience when visiting your establishment.
4. Earn Repeat Business.
When location-based marketing tactics are created effectively, they can help your company earn repeat business. For example, if you used the tactic mentioned above about sending a notification and discount to users who were in the area of one of your franchises, you will earn their repeat business.
Location-based marketing tactics are extremely beneficial to businesses. They can generate  buzz, create loyal customers, give your customers a unique experience and earn repeat business, all of which can help make your company successful.
Steven Peters is an experienced marketing and SEO professional.  He spends most of his time helping SEO professionals pinpoint the best possible keywords for their SEO campaign.