Garmin has set its sights on increasing market share in the Indian market this week with the launch of two new GPS devices, specifically tailored for the Indian driver.  The company has announced that the Nuvi 40LM and 50LM (where LM stands for Lifetime Maps of India) will be their new models, and will come with Indian-English voices on rather than the American accents that drivers in the country have been used to.
The Garmin marketing director for the region stated that this was a key factor in the plans for the new devices as the new voice pack can be better understood by drivers in India, and is a first when compared to other GPS devices.
GPS Devices in India
The market for GPS in India is currently estimated to be 1 lakh units with that rising to 1.5 to 2 lakh units over the rest of the financial period.  The new Nuvi devices are going to be priced very competitively too with the 40LM 4.3 inch screen version retailing for Rs. 8,450 and the 50LM (5 inch) going for Rs. 9,990.  With that in mind it should easily contribute towards Garmin's aims for GPS devices in India.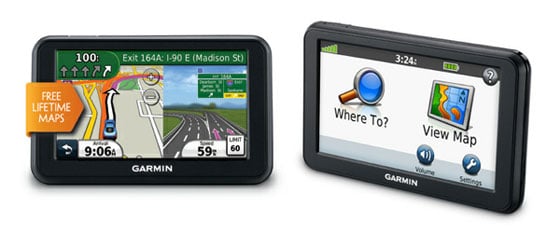 The target for Garmin is to raise their market share to 30% by the end of 2012, which might sound ambitious considering they are currently at 15% – but this could be achieved considering the low-price point of the device and the functionality that has been developed for this market.
Garmin India Maps Included
Of course, both the new Nuvi devices will come with Garmin India Maps as well as free Garmin Singapore Maps and free Garmin Malaysia maps – which have been included due to the large amount of Indian tourists who visit those countries.
Because the new GPS devices come with Lifetime Maps, the Indian customer will not need to purchase new software.  Instead it will be possible for them to get a Garmin India Maps free download at least four times a year – which is another aspect that will help cement the company into this relatively new market and extend the customer base.
Overall Garmin are planning to sell 20,000 new GPS devices in India by the end of the year which should increase their market share to 30%.  As well as the new plans for India, there is also news that the company are planning on expanding further into this new territory with talk of offices in Bangalore, Chennai, Kolkata, and Mumbai to complement the existing premises in Delhi.
SaveSave
SaveSave