Wouldn't it be great to being able to use your smartphone navigation maps in places that GPS does not work, for example inside buildings, museums, airports or a shopping center?  Believe it or not the concept has actually existed for some time now and is known as IPS (Indoor Positioning System) or ILP (Indoor Location Positioning).  There are currently a number of companies that are trying to incorporate this functionality to add value to the services already offered in what could be a highly profitable new market.  The technology being developed will be using existing services such as Wi-Fi, Bluetooth, and infrared sensors and is assisted using magnetic fields.
Google's Indoor Positioning Systems
As an example, Google (which has already started to incorporate Indoor Positioning System technology (IPS) into version 6.0 of their Google Maps application for Android in 60 selected locations throughout the United States and a further 50 locations in Japan.  It works by triangulating the indoor position using signals received from different Wi-Fi points in the building.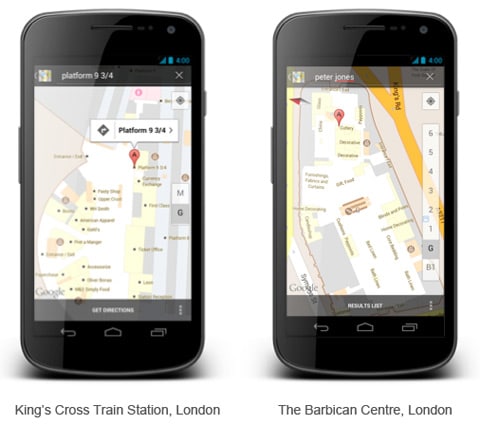 Google appear to be taking the developments very seriously as it has announced a plan to incorporate more than 10,000 interior maps for locations such as global airports, shopping malls, and department stores such as Ikea (which from personal experience is always hard to navigate your way around!).  Google has started to purchase patents that are clearly aimed at supporting and improving the services based around indoor location positioning.
Microsoft to Add Indoor Location Positioning to Windows Phone
As you might expect, Microsoft are also looking to take advantage with their future versions of the Windows Phone.  They will are exploring ways in which to determine the beacon location by using a special analysis of the Wi-Fi signal strength whilst using a motion tracking device set against a familiar place such as a building entrance which would have an existing GPS location. Microsoft already has at least 5 patents related to indoor positioning using wireless access points, beacons, the movements of the device and other radio signals.
The other major players such as Apple, Samsung, and RIM (who develop the Blackberry phones) seems to be running a little behind for now, but are probably waiting to see how these technologies evolve and what the new markets are before they are open to do business with them.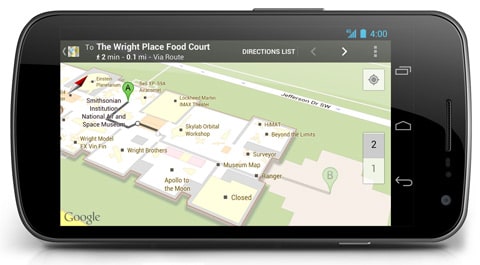 The Broadcom Company, the world's leading manufacturer of connectivity chips, has created a new chip to be incorporated into future devices.  This will allows access to 4 different services (GPS, GLONASS, SBAS and QZSS), and allows the use of data from the accelerometers, compasses, gyroscopes and altimeters that can be installed on the device. It also uses other radio signals such as Wi-Fi, Bluetooth and NFC.
Conclusion on the Future of Indoor Location Positioning
To conclude, indoor positioning systems are coming and you can expect to see them in urban and tourist areas within the next year or two.  They will offer improved user navigation indoors and let smart phones access a new world of services.  Some scenarios you can imagine include offering geo-located (mobile marketing) messages – for example you could walk past a shop in a mall and it could send you a discount code.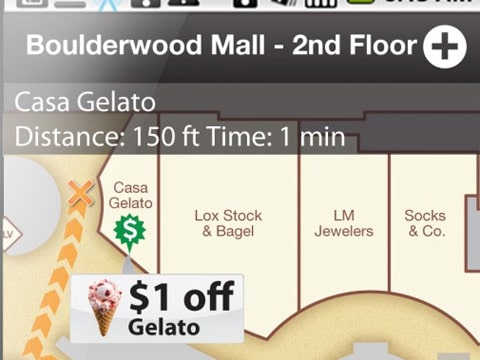 The Challenges Facing Indoor Positioning Technology
However, there will be challenges with this new technology.  There is a fantastic video that includes two experts in the field who discuss how Wi-Fi in buildings will be able to help with indoor positioning.  You can view the video below which  was uploaded by the University of South Wales' Engineering Faculty where Dr Craig Roberts takes some time to speak to Dr Binghao Li about about his latest research to overcome the challenges of indoor positioning.
Want to Know More? For more information on the future of indoor location positioning, please read our recent interview with Dr Bruce Krulwich of Grizzly Analytics.