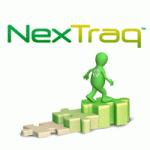 This week's interview on GPS Bites is with Nicole Locklear, who is the Channel Marketing Specialist at NexTraq.  NexTraq is a GPS fleet tracking service provider based out of Atlanta in the United States who provides cost effective and easy to use solutions to companies that wish to automate their manual business processes.  They recently came to our attention as they have just been showcased by Google in a video case study that shows how the NexTraq Fleet Tracking platform technology is using the Google Maps API.  Nicole has kindly taken some time out of her schedule to tell us about their services, how they work, and what's next in the world of fleet tracking.
1.  Hi Nicole, thank you for agreeing to be interviewed by GPS Bites.  We recently saw the video showing how NexTraq are using the Google Maps API to help with your GPS tracking services.  Could you tell us a bit more about how the application works?
Thanks! It's a pleasure to speak to you guys about our technology. The Google project was very exciting for us. As for the application, it enables business owners to track the location and status of all of their vehicles. It also helps them measure performance in certain cost-burning areas such as idling, fuel consumption, speeding and time spent on the road. We can help plan routes and ensure drivers get to their customers the most efficient way.  Ultimately our goal is to give fleet managers the tools that will make their business most efficient.
2.  What are the end customer benefits to NexTraq using Google Maps and what has the feedback been like so far from the businesses that you supply Fleet Tracking GPS solutions to?
Our customers love the fact that we use the Google Maps API for business as our mapping platform. They are able to use tools such as Satellite View, Street View and traffic overlays that they already use in their every-day lives. Why reinvent the wheel when we can give our customers something they are already comfortable using? It's definitely made our customers happy and greatly reduced training time for new customers.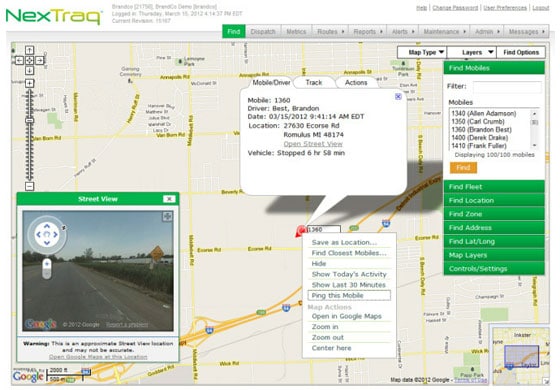 3.  We notice that you also offer a mobile application to help your customers get immediate anywhere access to the mapping and monitoring services that you offer.  GPS applications on smartphones are relatively new and becoming more widely adopted – what do you think the next stage in evolution could be for your company and the technology available?
We are definitely moving more into workflow management. You'll see a tight link between vehicles, workers, customers and fuel data soon.
4.  In your time working for NexTraq, what has been the most innovative contribution, interesting case study or success story that your team has had using the application of GPS Fleet Tracking?
I would have to say our customer case study with Lifeguard Ambulance Service. We can talk all day about the cost savings and process streamlining that can be achieved with GPS fleet tracking, but Lifeguard took it to an entirely new level and used it to save lives. After the destruction of Hurricane Irene and the devastating tornados in Alabama last year, streets were left without street signs and landmarks.
The company was able to navigate to storm victims safely with the dispatch and voice-guided directions. On top of savings lives, it was also a comfort to the drivers to know that the dispatchers knew where they were at all times in case an emergency arose.
5.  Why should a business use NexTraq's GPS fleet tracking solutions over the competition? For example, what are the stand-out pros and cons, and key benefits to your systems?
NexTraq has always been an innovator in our industry. We put our customer first and pour a lot of resources into research and development. We were the first in the industry to integrate with Google Maps, first to offer tools to find the closest mobile, first to offer one minute reporting…the list goes on. Not only are we the value leader in the industry, but our customers always have the most up-to-date technology.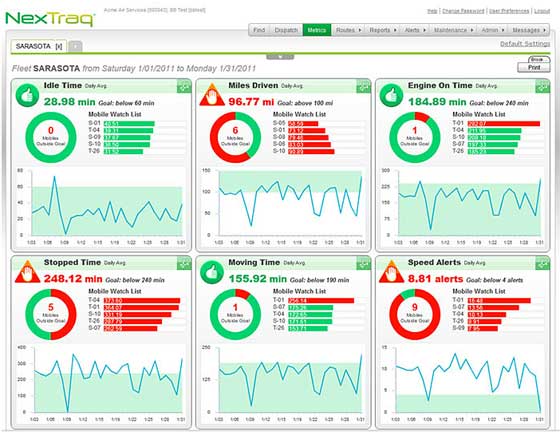 Want to Know More About NexTraq?
NexTraq provides the highest value GPS fleet tracking solution in the telematics industry.  Their platform is cloud-based and lets service and distribution businesses optimize and get the best from their fleet operations – whilst at the same time helping to reduce operational costs and increase revenues. If you would like to know more about their services then please click here for NexTraq Fleet Tracking.