TrackingTheWorld is one of the leading companies when it comes to GPS tracking, trackers, and tracking software.  They recently celebrated ten years in the industry and many of our readers might be familiar with their EnduroPro product which was named by GPS Magazine as "one of the best, if not the best, option on the market today".  Heavy praise indeed, and this certainly got our attention at GPS Bites which is why we thought it was a great time to catch up with one of their co-founders, Gilbert Walz.  Read on for the full interview to find out what is in store for them over the next ten years and how they plan to evolve their GPS trackers and tracking solutions.
1. Hi Gilbert, and thanks for agreeing to be interviewed by GPS Bites. TrackingTheWorld recently announced that they have now been in the business of GPS tracking for 10 years. During that time what have been the biggest changes in the industry that your company has had to adapt to and why?
The biggest challenges of the last decade have included the continued rapid technological developments in GPS technology and an increased need among businesses for real-time, on demand GPS tracking.  As wireless Internet continues to become an integral part of daily life, GPS tracking technology offers even more sophisticated options for managing a business, law enforcement, and personal security. We want to provide our customers with the most advanced GPS tracking options available today.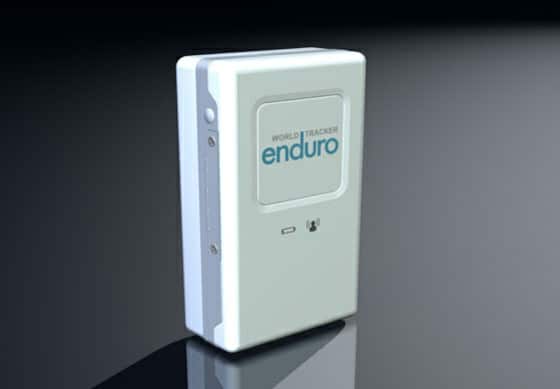 2. How did the company originally start up ten years ago and where do you see yourselves in another ten years?
TrackingTheWorld was founded by Gilbert Walz and Jude Daggett. We realized that the future of GPS tracking would be based on Internet-based maps and using data as a means to relay the information from a tracking device to our servers which then interpreted the data as a point on a map.  After finding the hardware compatible with Internet maps, the next challenge was the development of tracking software.  Soon, we began customizing the GPS hardware to our own specifications.
For the next ten years our goal is to continue providing the latest in GPS tracking technology to our customers with an ongoing and dedicated focus on GPS tracking only.  By specializing exclusively in GPS technology, we feel we will continue to offer the greatest level of expertise within the industry.
3. A lot of our readers are interested in GPS tracking services, could you tell them how the TrackingTheWorld devices are different to competitive products on the market and why they should choose your products over any others on the market?
TrackingTheWorld GPS trackers are designed to be the most reliable and durable within the GPS tracking market.  We offer a broad range of trackers and accessories to meet the needs of any business, including trackers to withstand extreme weather conditions and extended life battery packs for professional covert operations. We exclusively focus on GPS tracking, which provides a level of expertise not typically found within the broader market of general electronics.
4. Which is your best selling GPS tracker device and what are the stand out features that it comes with?
The EnduroPro is our most successful tracking device due to its compact design and versatility.  The device will operate for up to two weeks on a single charge and withstands extreme weather conditions.  We also offer an extended life battery pack for the EnduroPro.

5. Do you have an exciting projects or products in the pipe line that you can share with us or give us any insight into forthcoming developments at TrackingTheWorld? 
We are preparing to release new GPS tracking software which will provide our clients with even more tracking options.  Highlights of the new software include enhanced administration capabilities, secure login, playback of past travel, providing the best route to any destination, and advanced reporting options such as fleet summary, start/stop, speeding, and zone reports.
Additional Links: