This week a number of new ways in which GPS can be applied to sports and the leisure industry have been highlighted in the news.  If you thought that GPS was just something that you used in your car to get from A to B then think again.  Below are four new and innovative methods showing how the technology can be used in ways which the US Department of Defense probably never envisaged when they first sent the satellite network into space in the 1980s.  Read on and then tell us what you think using our comment box.  Please note that we've recently changed our commenting system to be integrated with Facebook – perhaps you could even tell us about another innovative way to use GPS that you've heard of or been involved with recently?
Oakley GPS Glasses that Help Cyclists Improve Performance
Professional cyclists are some of the most dedicated and performance-driven athletes on the planet, you only need to look at Team Garmin to see that.  Cyclists are already using GPS products to help them train and race, for example the Garmin Edge Cycling GPS – but an inventor called Jon Cleave has come up with a new idea to even further their use of GPS which was his entry into the D&AD Awards Competition for 2012.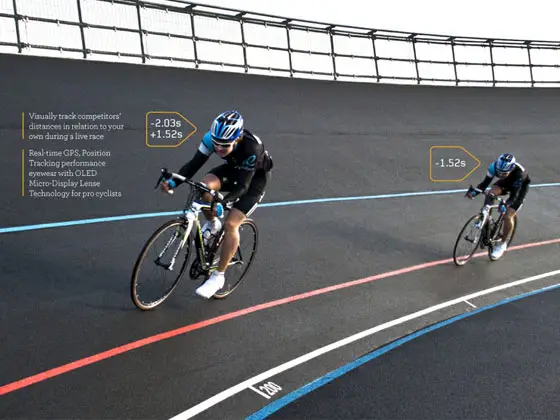 Cyclists wear glasses as they race and cycle, so Cleave has come up with the rather innovative idea of the Oakley GPS concept.  The glasses use a OLED micro-display lens which will let the cyclist see a range of information in the lens – for example race positioning tracking, competitor distances, personal best comparisons, and the tracking of lap times.  Remember the film Terminator when with his in-built heads-up display sunglasses… well I would like to think they might be something like that!
Jon Cleave's website (see link below) states that the Oakley GPS Cycling glasses will visually track lap times and then compare personal bests during training and competing.  Whilst they aren't quite ready for market yet, I can see that these could potentially become reality.
Click here to find out more: Ubergizmo and Jon Cleave
GPS Smart Shoes to Help Track Alzheimer's Sufferers
Aetrex Navistar GPS footwear system is already on the market, and is designed to help Alzheimer's sufferers.  Anyone who cares for someone with this debilitating condition will know that one of the main concerns is the sufferer becoming confused and potentially lost.  The GPS Smart Shoes have a built-in GPS receiver and SIM Card, which lets wearer of the shoes be tracked using the Aetrex technology and Google maps.  If the Alzheimer's patient becomes lost and is wearing the shoes then it's easy to track and trace them using the Aetrex website.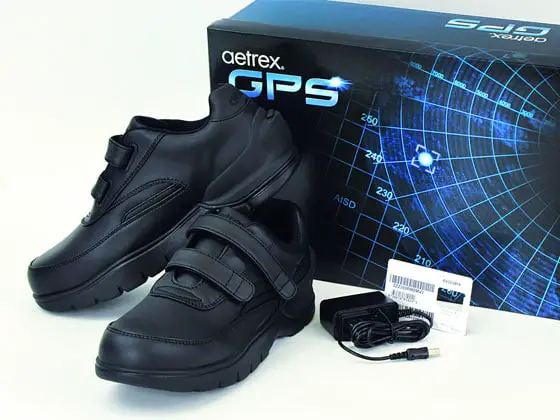 The shoes don't come cheap though, with retail prices anywhere between $400 and $500 Dollars, in addition to a monthly service plan fee.  However, that's probably a small price to pay for peace of mind when it comes to caring for your loved ones and elderly relatives.
It works pretty simply.  The GPS receiver is placed inside the heel of the shoe and if the wearer breaks a pre-defined geo-fence or virtual boundary, then an email is sent to the administrator of the Aetrex account who can login via their PC or smart phone to track and trace them.  To be honest, this kind of technology has already been seen before with GPS tracking units for cars and pets, but it's great to see a new innovative approach to using the technology.
Click here to find out more: Daily Mail and Aetrex
Using GPS to Track Soccer Player's Performance
Another GPS sports application here, and this time for soccer.  The world of soccer is currently under-taking plans to use technology more, for example with the forthcoming advent of goal-line monitoring, but there's another aspect too which involves using GPS to track players' training and performance.  David Casamichana (University of the Basque Country) has developed a system where players wear small GPS receivers during training and actual game time.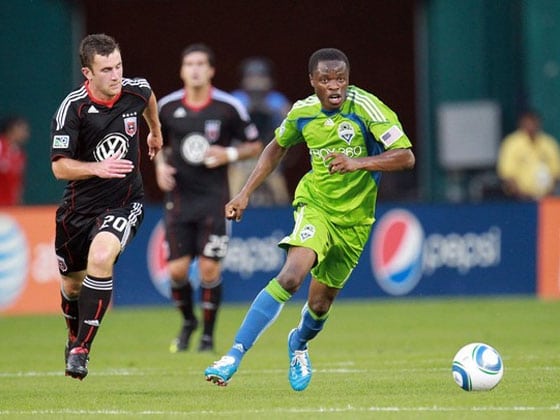 The soccer GPS receiver provides ten data points every second on the player's position. When this is combined other data to represent the physical condition of the soccer player then it's possible to evaluate performance.  For example, one such key performance indicator would be distanced covered during a match.
Unfortunately this one might be some way off being reality in the soccer world because the FIFA global rules dictate that electronic devices cannot be used during a professional match.
Click here to find out more: Discovery News
Indoor GPS to be Used in a Shopping Mall on Smart Phones
This is probably the most likely to become reality in the next 12 months, and we recently interviewed Dr. Bruce Krulwich on the future of indoor location positioning.  The idea behind the new innovation is simple enough as is being championed by the Broadcom company who has designed a new chip designed for smart phones.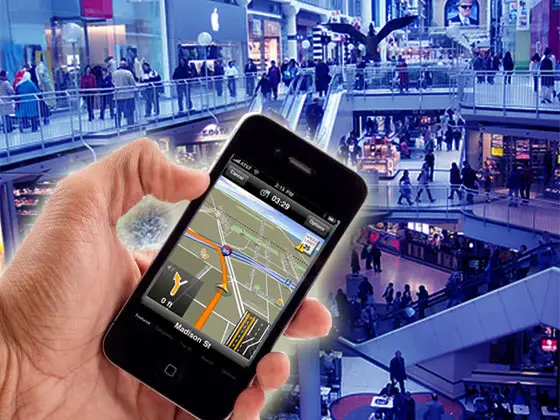 The user's smartphone first registers a starting point via GPS and then helps to record the person's location as they walks up and down stairs using an the altimeter or the direction via a gyroscope.  The most commonly predicted usage for this will be in shopping malls.  For example, if the GPS receiver knows where you are in the mall then it can offer the user up content related to the shop that they are passing.  Dr. Krulwich put it best where he mentioned that if a user walks past a Walmart store, then the smart phone could receive offers related to that shop.
Click here to find out more: Digital Trends
Daily GPS News and Innovations
Please bookmark the GPS Bites website or join our Facebook page to be kept up to date with daily GPS news and innovations.  We now also have a GPS Bites Twitter account and are also one of the first GPS websites to have a Google+ presence – meaning that you can interact with us no matter which social media network you like to use.  Please also make sure you leave us a comment below and tell us what you think of our news, reviews, and articles!